4. VT AIR CLI¶
The VT AIR CLI Tool gives you the ability to configuare your VT AIR device via the console instead of the web GUI.
To access the tool open a Console connection via SSH or serial connection and type vtair-cli. Then type help to see all the configuration possibilities.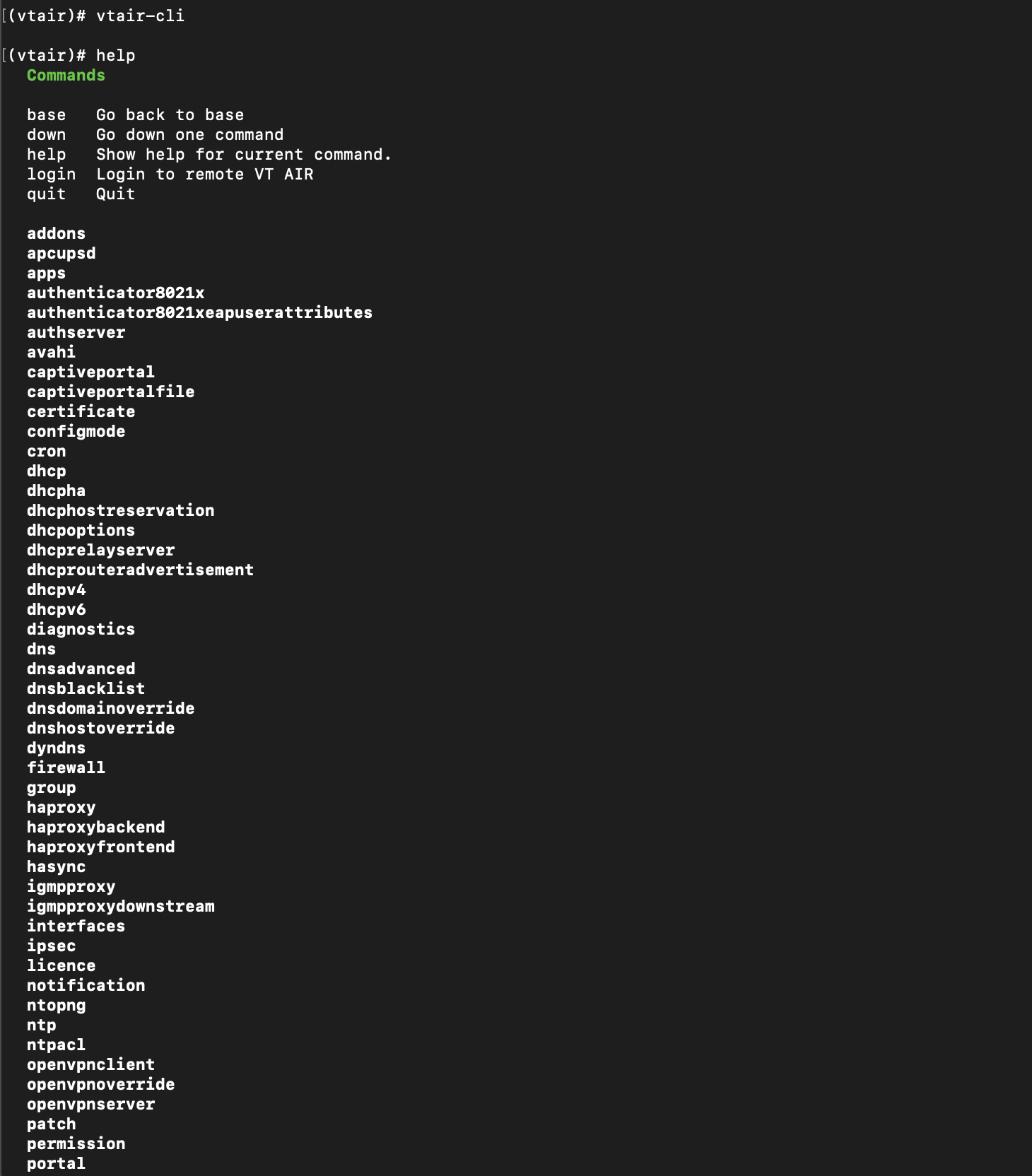 You can for example look at the interface configuration by typing interfaces then assign and then list. You will then be presented a list of the current interface configuration.