8.3.

Portal Settings¶

You can find the Portal settings at System → Portal.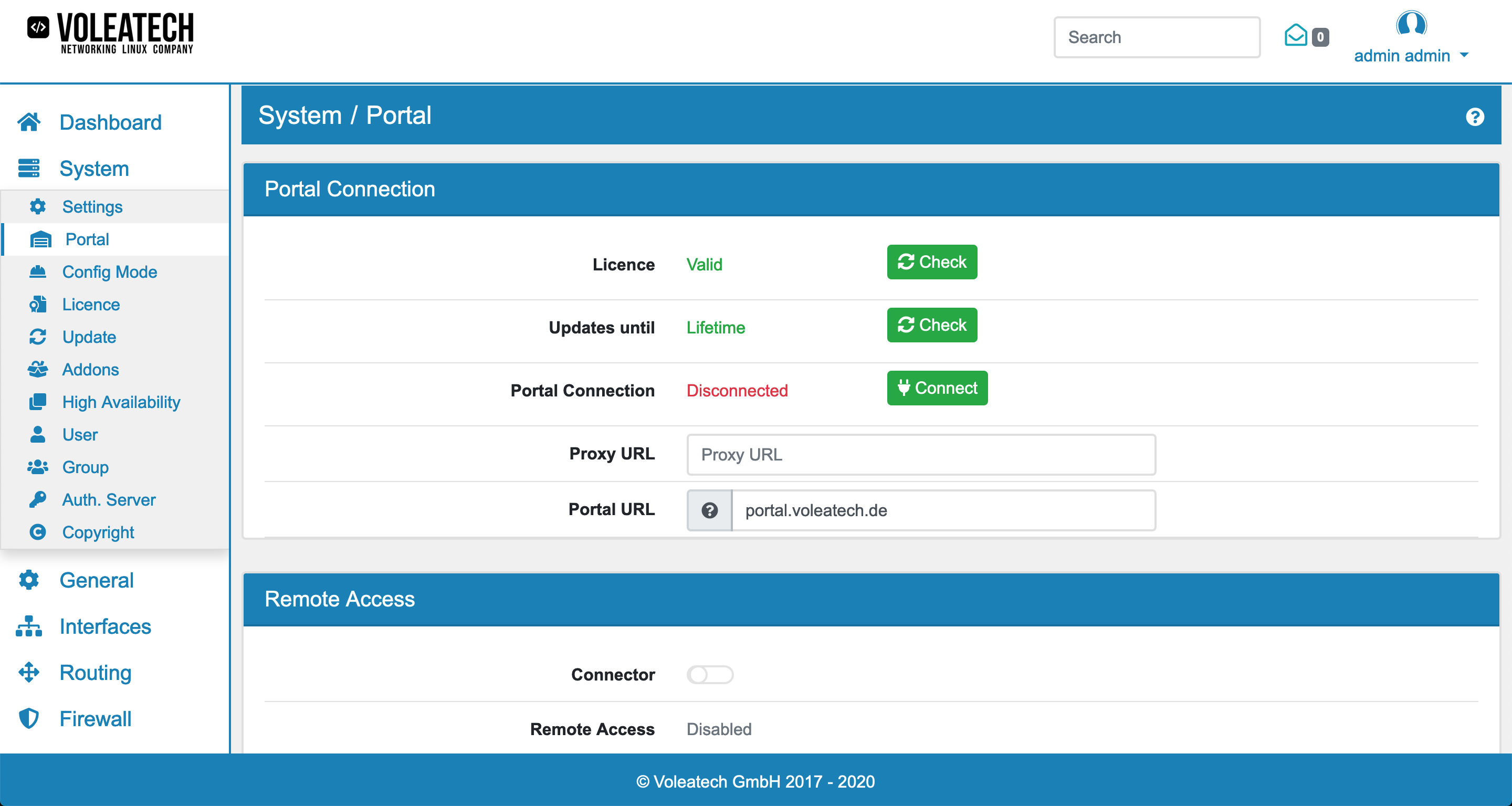 8.3.1.

Portal Connection¶

Here you can see if your VT AIR licence is valid, until when you can update your VT AIR and check the Portal Connection.

It's possible to manually check the licence and the updates by clicking on their Check button.

You can connect the VT AIR to your Voleatech Portal Account. The Portal Connection can be changed via its Connect or Disconnect button. To connect to the Voleatech Portal use your portal login user, which is an email address, as well as your portal password. The user must have the permissions to manage devices in the portal.

If the portal connection is established, pieces of information will be displayed in a seperate info box.

This is required in order to use the remote access feature via the Voleatech Portal.
8.3.2.

Remote Access¶

If you have a licence for remote access, you can enable the Portal Connector. The URL for the connector is portal.voleatech.de

You can now login to the Voleatech Portal with your account and access the firewalls Webgui remotely. The portal connector creates an encrypted connection to the portal and allows for access from the portal back to the Webgui. You do not need to create a firewall rule for this to work. Since the connection is initiated from the Firewall itself, the Firewall does not need to be accessible from the internet.