4.1.

First Steps¶

The Voleatech Portal is a (remote) management interface to manage and monitor your companies VT AIR devices. It gives you access to backups, licensing information, remote control capabilities and more.

To access the portal go to portal.voleatech.de.
4.1.1.

Sign-Up Process¶

To gain access to the portal you first need to register your company account, by entering your company name and an administrator's name.

After registering and confiming your account you can log in to your new account.
4.1.2.

Customize your Company Profile¶

Go to Company Profile and enter your company details. Here you can also upload a company logo and customize the color scheme.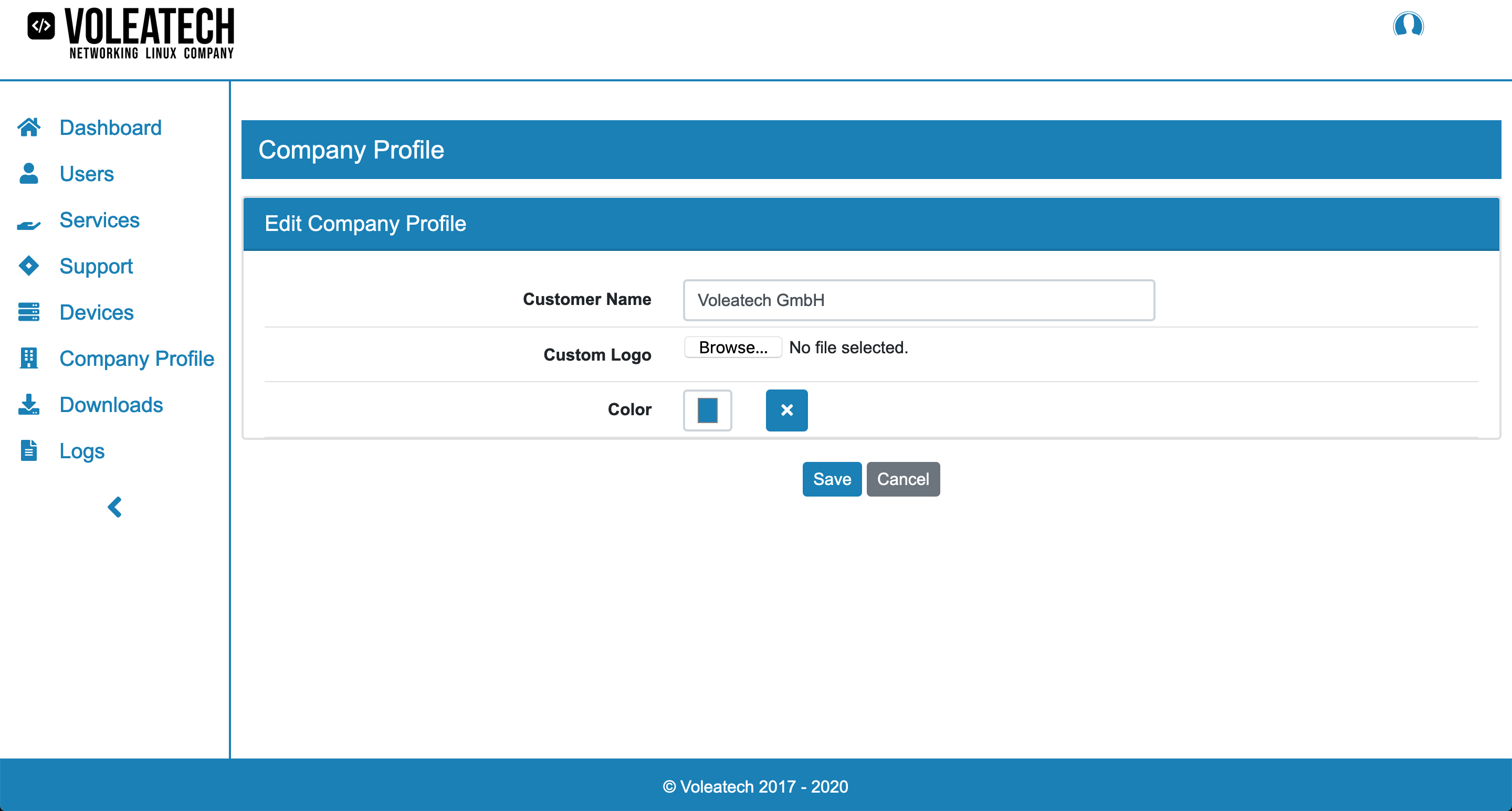 4.1.3.

Login¶

Your User login is your email address and the password assigned to the user.