4.2.

User Management¶

Go to Users to create, edit and delete users and user groups. Each user can be assigned an email address (username), a language, a password, a role (User or Admin) and each user can be activated/deactivated. You can also export users and groups as an Excel spreadsheet.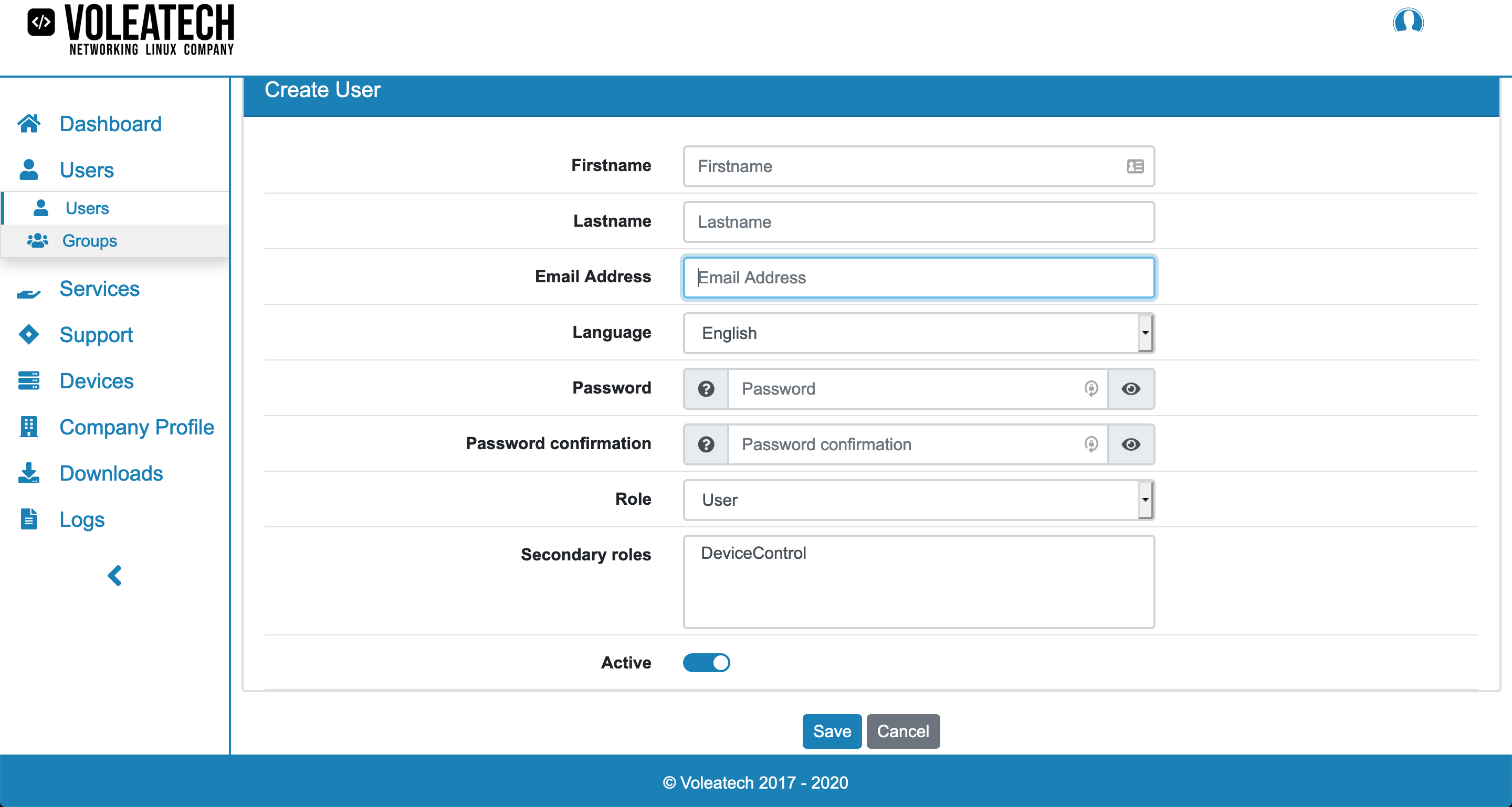 Users are added to groups based on their username/email address.
For individual users to be able to manage the devices connected to your Portal you need to assign them the Secondary Role Device Control. This is independet of being an Admin or standard User.
4.2.1.

Mailinglists¶

You can subscribe and unsubscribe users to mailinglists with the mail symbol in the user management page.

A new window will open with the available Mailinglists and the options to subscribe/unsuscribe, as well as the status if you are already signed up.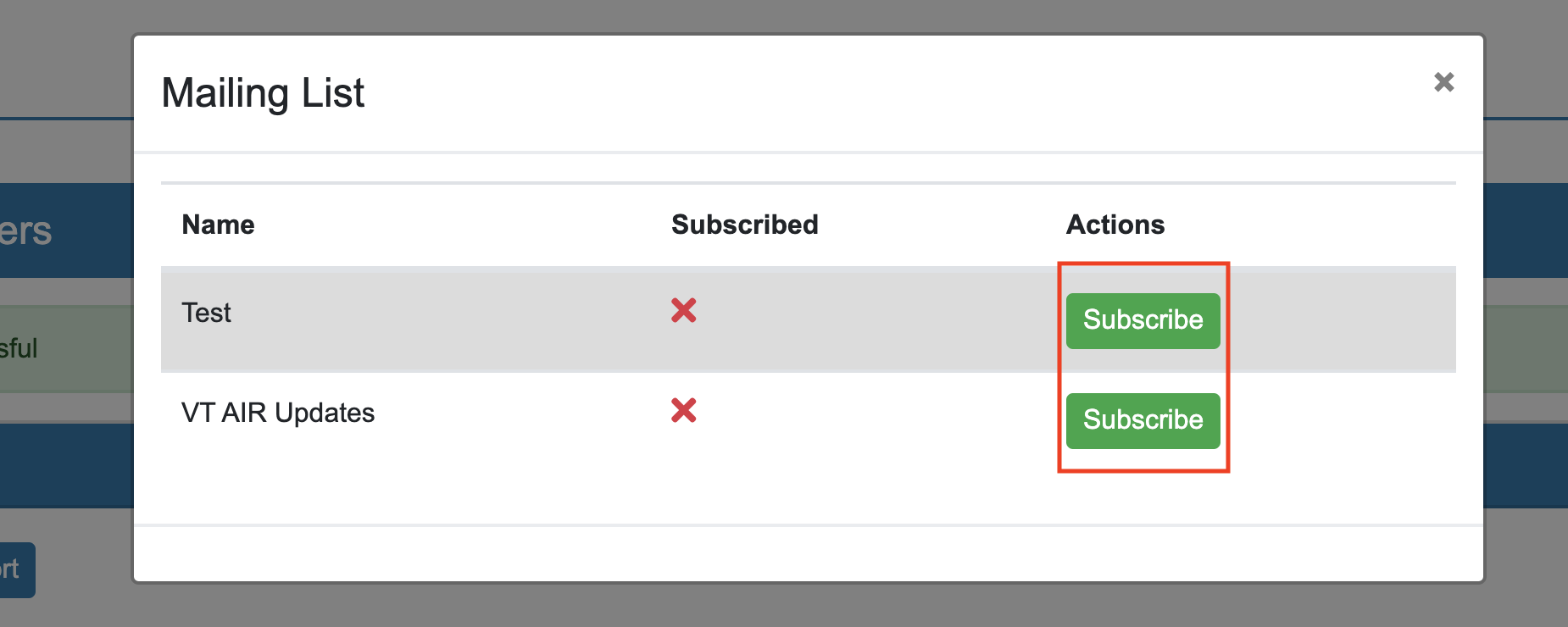 Please contact Voleatech if you want to be added to a Mailinglist without signing up in the Portal.