11.6.

DNAT (Prerouting)¶

DNAT or Destination NAT is repsonsible for changing the Destination IP Address of a Network Packet. It is the first rule that is processed in VT AIR when a new Network Packet arrives at the firewall.

With DNAT you can do Port Forwarding or Host Forwarding. DNAT rewrites the destination of the Network Packet to the host you want it to be forwarded to.

Typical applications include the redirection of traffic from a single public IP address to a single private IP address within the private network. By doing this it becomes possible to connect to a single host from outside your local network that would otherwise be hidden. Other applications include the translation of an IP address range if you have multiple hosts you want to connect to.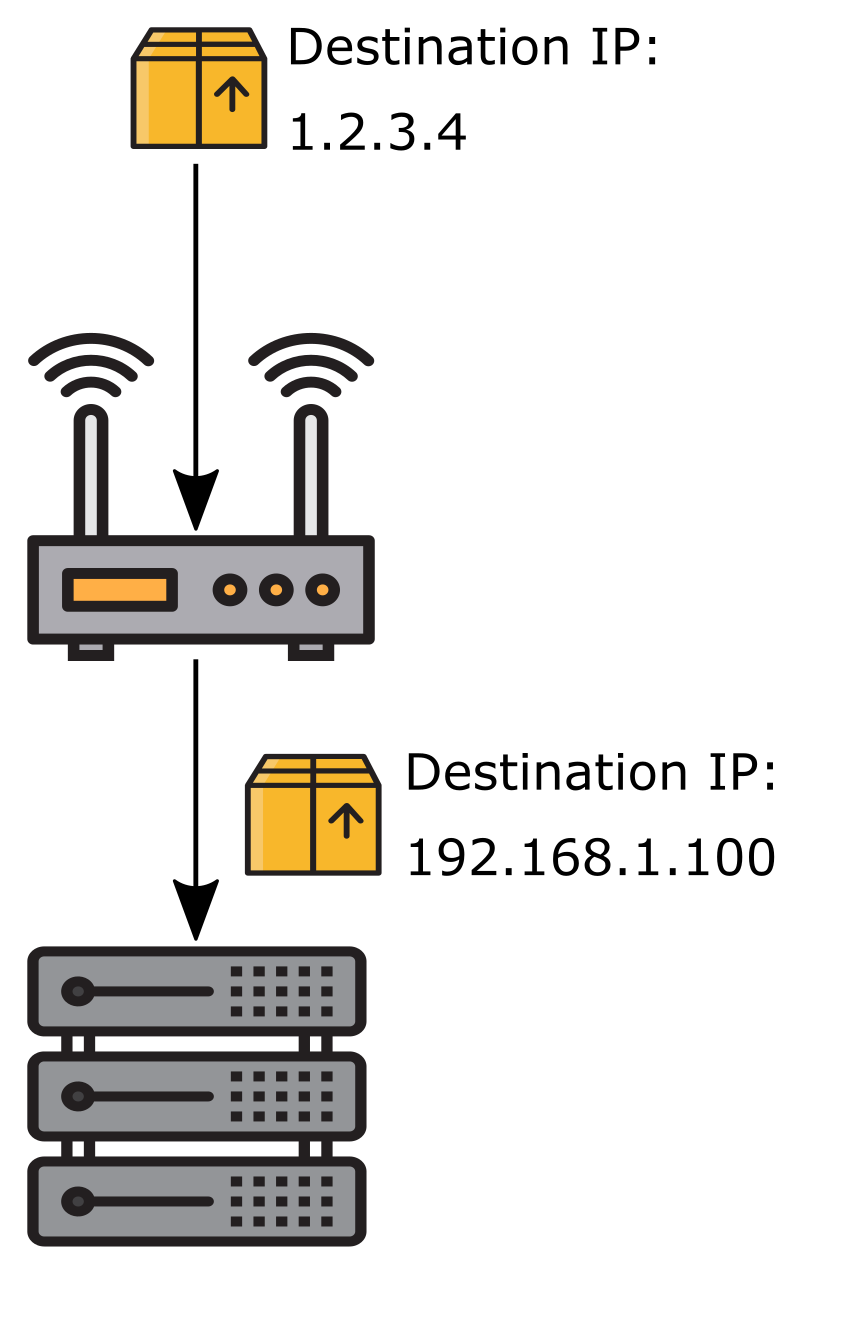 This image was created with icons by srip and Good Ware from Flaticon.
In a port forwarding scenario it is also possible to expand the mentioned scenarios by specific source and destination ports. That way you can have multiple servers running similar services on a single public IP address (separated by differing public ports) for example.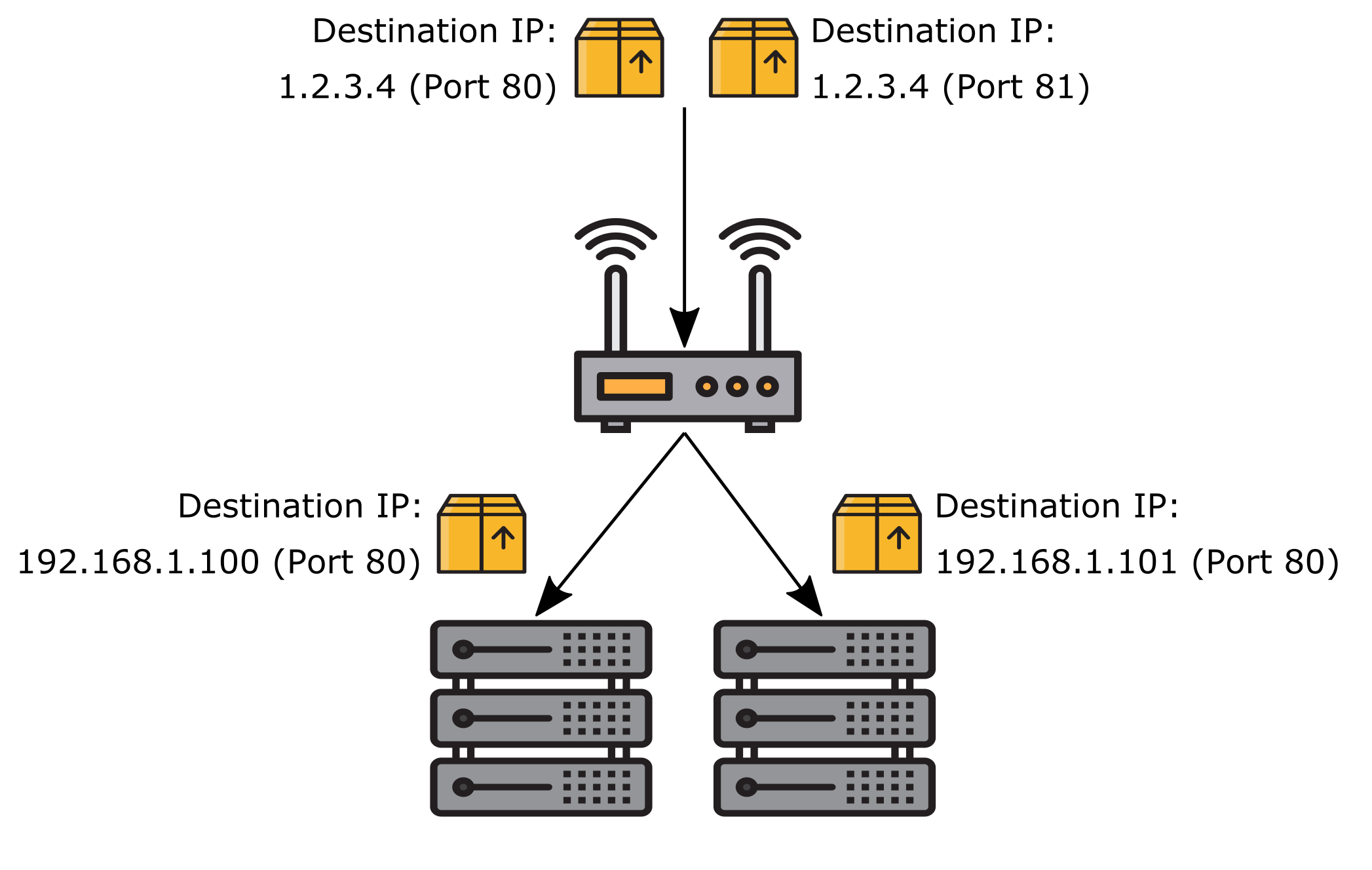 This image was created with icons by srip and Good Ware from Flaticon.
You can find the DNAT Rule Settings at Firewall → NAT.
You will find 3 Tabs here Inbound (DNAT), Outbound (SNAT) and Both (BiNAT).
Click on DNAT to get to the rules.
11.6.1.

Move DNAT Rules¶

Rules are gouped by interface and are paged in groups of 20 rules. You can drag and drop user created rules to a different position and you can save that position by pressing save on the bottom navigation. You can also move a rule to the next or previous page or the first or last page if you mark the rule on the left (click on the first the cell of the firewall rule) and use the arrows on the bottom left. If you hover over the buttons they will also show you their description.
11.6.2.

Create and Update DNAT Rules¶

If you click Add you will create a new dnat rule on the current interface where you are. You have various options for the rule to set and the rules are structured by the following sections:
General Settings

Sources

Destinations

NAT Settings

Advanced
11.6.3.

Search¶

In the top right corner of the overview page you can search for rules. As search value you can use protocol, source, destination, IP address, port or description.