10.1.

Interfaces General¶

You can find the Interface Settings at Interfaces.

Interface in VT AIR are abstracted by the Interface Object. For each Network Interface to be active it needs to be assigned to a VT AIR Interface through the Interfaces → Assign option.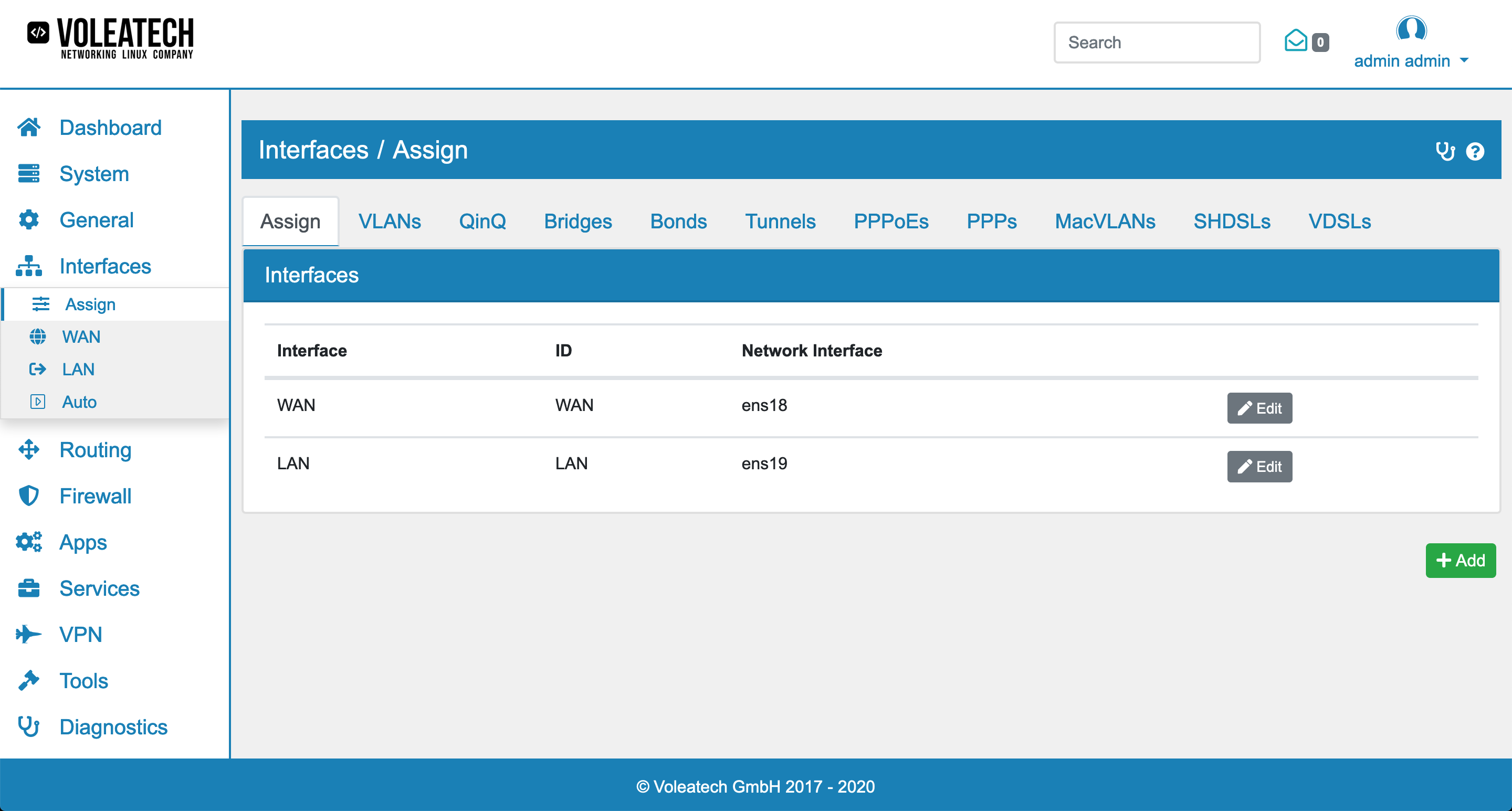 Currently the following physical Interface types are supported:
Normal Interface

VLAN Interface (802.1q)

Bridges (VLAN Aware)

Bonds

Tunnels (GRE, IPIP/GIF, SIT)

PPPoE

PPP
Each assigned Interface gets an entry in the Menu below Interfaces.
There are automatically generated Interfaces as well, like the App Bridge, OpenVPN and VTI Interfaces. They can be found under Interfaces → Auto.