16.13.

NTP¶

You can find the NTP Settings at Services → NTP.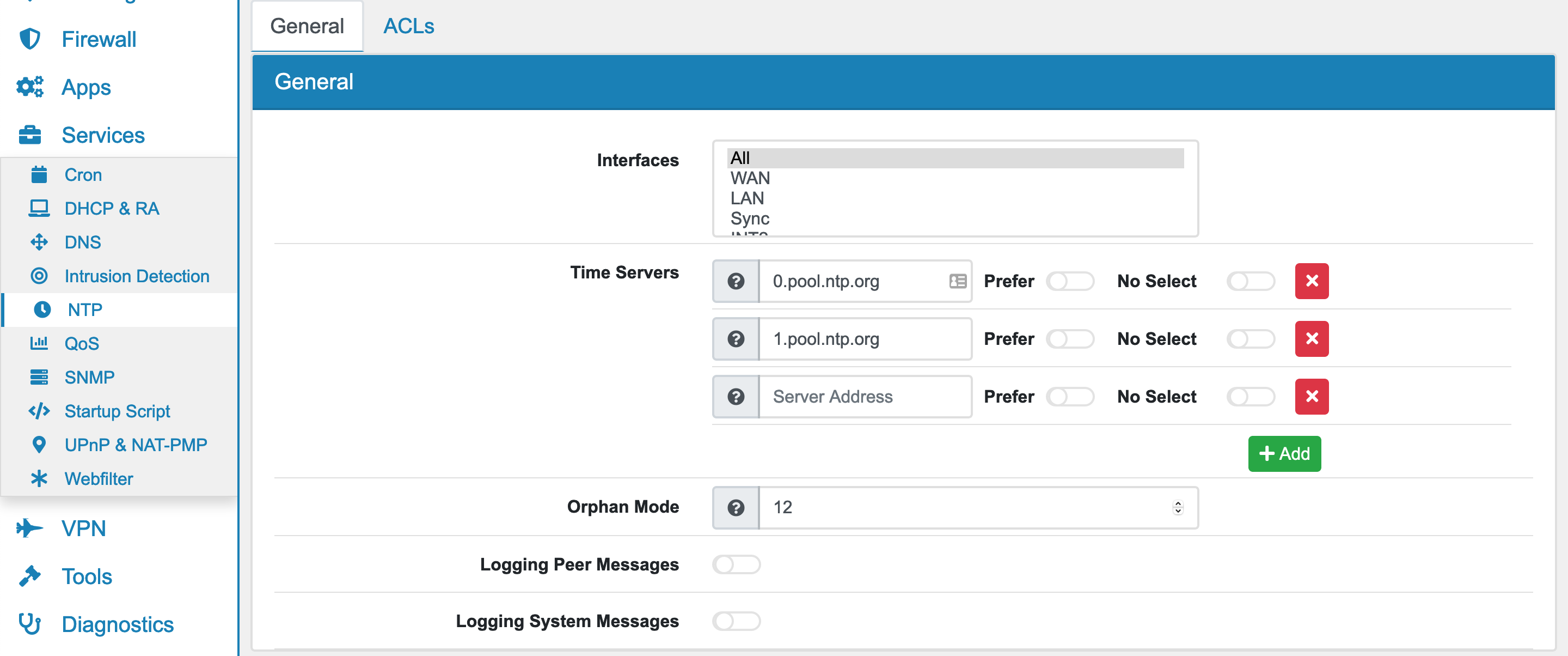 The Network Time Protocol lets you synchronize the system time over the network.
You can enable or disable it completely and define whether it uses all interfaces or a subset. The orphan mode is 12 by default and allows a group of ntpd processes to automonously select a leader in the event so that all real time sources become unreachable. With Logging Peer Messages you can enable additional peer log information and with Logging System Messages additional system log information.
A variable number of time servers can be added, each with a server address. If you select prefer, this time server will be chosen before other servers when all other settings are equal. The option no select marks the server as unused, except for display purposes.
16.13.1.

Default Access Restrictions¶
In the ACLs tab, you can configure more options:
| Option | Description | Command |
| --- | --- | --- |
| Kiss of Death | Enable KOD packets | kod limited |
| Modifications | Deny run-time Configuration by ntpq and ntpdc | nomodify |
| Queries | Disable ntpq and ntpdc queries | noquery |
| Service | Disable all except ntpq and ntpdc queries | noserve |
| Peer Association | Deny packets that attempt a peer association | nopeer |
| Trap Service | Deny mode 6 control message trap service | notrap |
16.13.2.

Custom Access Restrictions¶

Here you can add specific restrictions per network with all the options listed above.