20.38.

SFP¶

You can find the SFP Diagnostics at Diagnostics → Interfaces → SFP.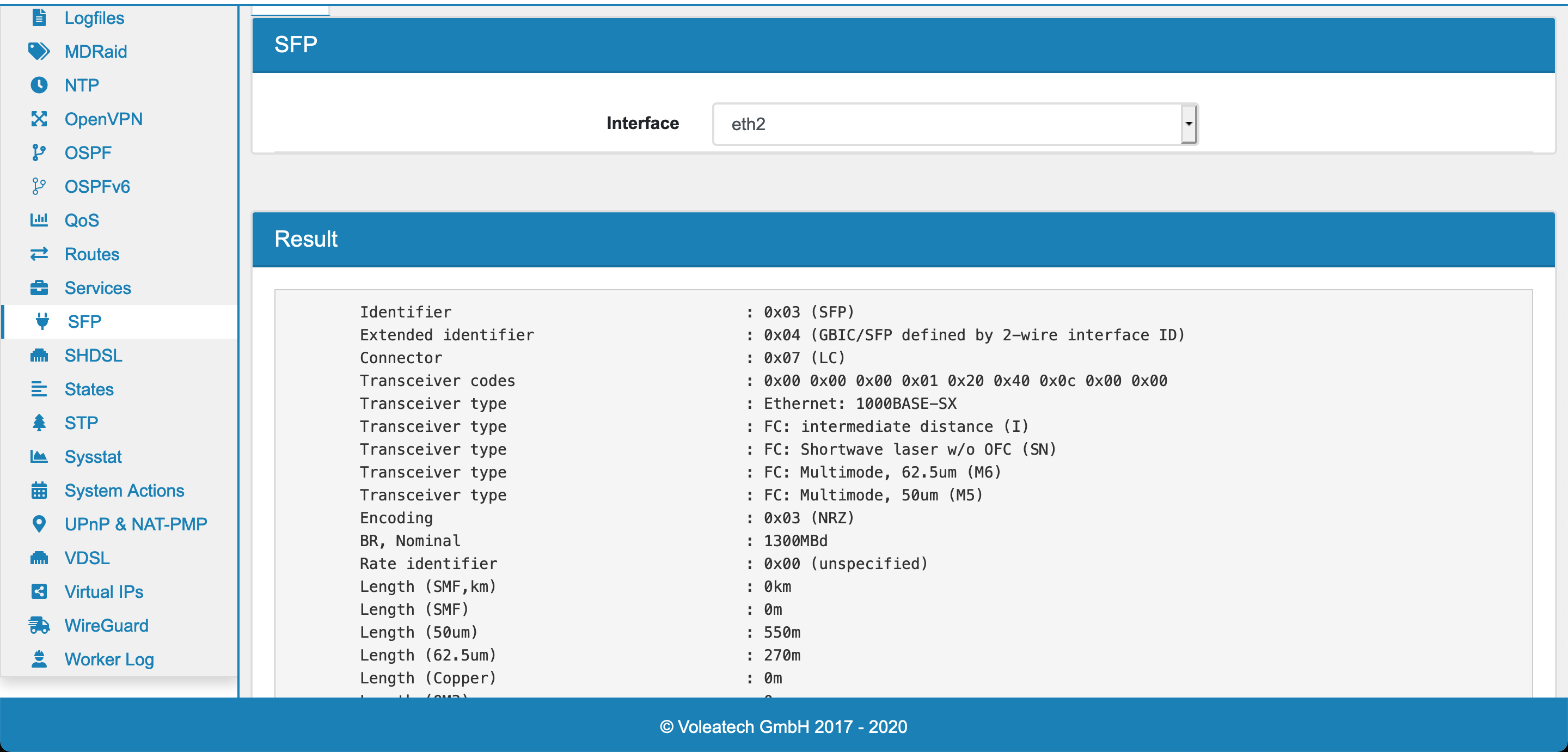 Here you can see all Small Form-factor Pluggable information. You can select the desired interface to get the information.
There is pre filtering for the interfaces. Please make sure you select the correct SFP interface to see the information.