20.25.

ISIS¶

You can find the ISIS Diagnostics at Diagnostics → Routing → ISIS.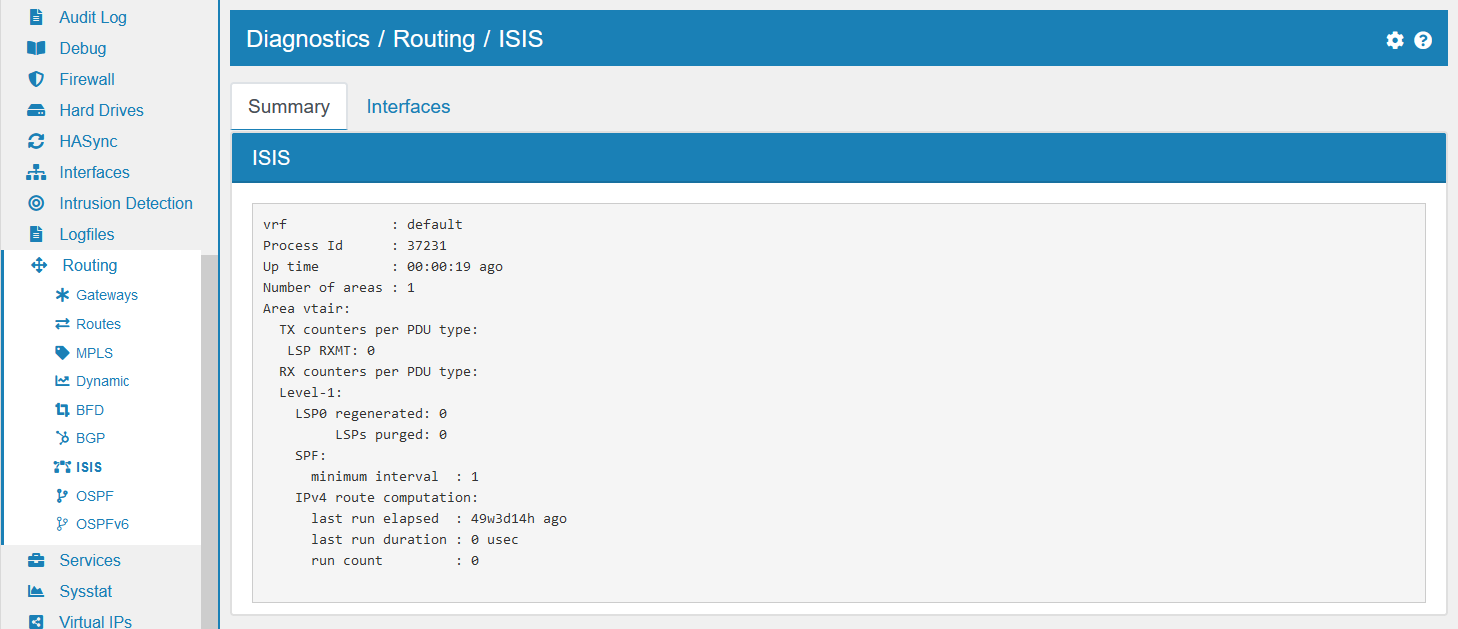 Here you can see all information about your Intermediate System to Intermediate System setup.
There are two tabs, one for a ISIS Summary and one for the ISIS Interfaces.
The information on the page are updated periodically without any user input.
To change your ISIS setup please go to Routing → ISIS and refer to the documentation at ISIS.