19.14. Interfaces¶
You can find the Interfaces Diagnostics at Diagnostics → Interfaces.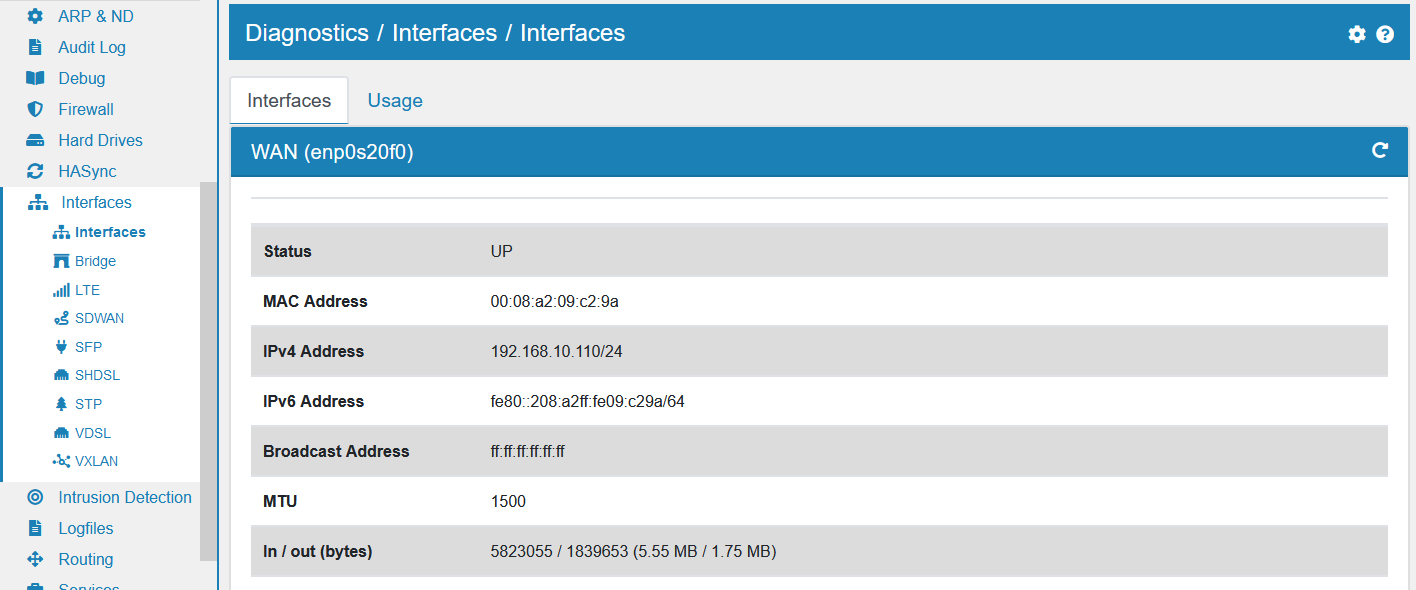 Here you can see each interface with its current status, MAC address, IPv4 address, IPV6 address, broadcast Address, MTU and traffic.
The traffic is divided into In and Out as well as into bytes, packets, errors and drops.
To assign Interfaces please go to Interfaces → Assign and refer to the documentation at Assign Interfaces.